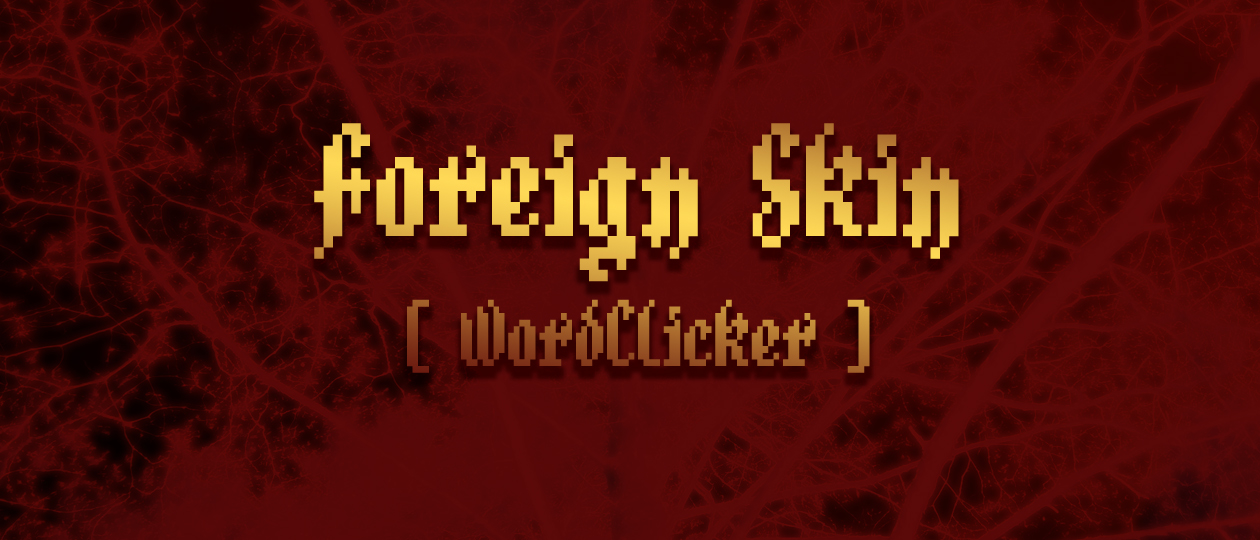 Foreign Skin (WordClicker)
A downloadable game for Windows and macOS
You wake up in a cellar and do not remember what happened to you or how you got there. The blood covering your body does not make you feel any better either...
About the game
I went on vacancy in october and had that idea to create a small game project during that time.
I wanted to create a small interactive story, where you could choose your next action by clicking on one of the highlighted words in the story paragraph. Then there would be a transition moving you to the next part in the story.
So, I developed my own little engine for interactive stories in Unity using my own little markup format to define links, variables and conditions.

And I called it... WordClicker! (secretly hoping it would be as famous as the cookie clicker game... =P)
It was originally planned as a Halloween game, but I did not finish in time. :(
The story file is in the "Stories" subfolder. You can have a look at the markup and can even write your own story and put it there.

Controls
Just click the highlighted words to advance. The following keys have additional functions:
ESC - Return to story selection / Quit game
P - Take screenshot
S - Save bookmark
L - Load bookmark
R - Restart story
SHIFT - Speed up transition
SPACE - Jump (just kidding)
There are 10 endings to the story. Will you be able to find them all?
Warning
The story "Foreign Skin" contains blood & gore and is potentially not the best bedtime story for your toddlers.
Download
Click download now to get access to the following files: