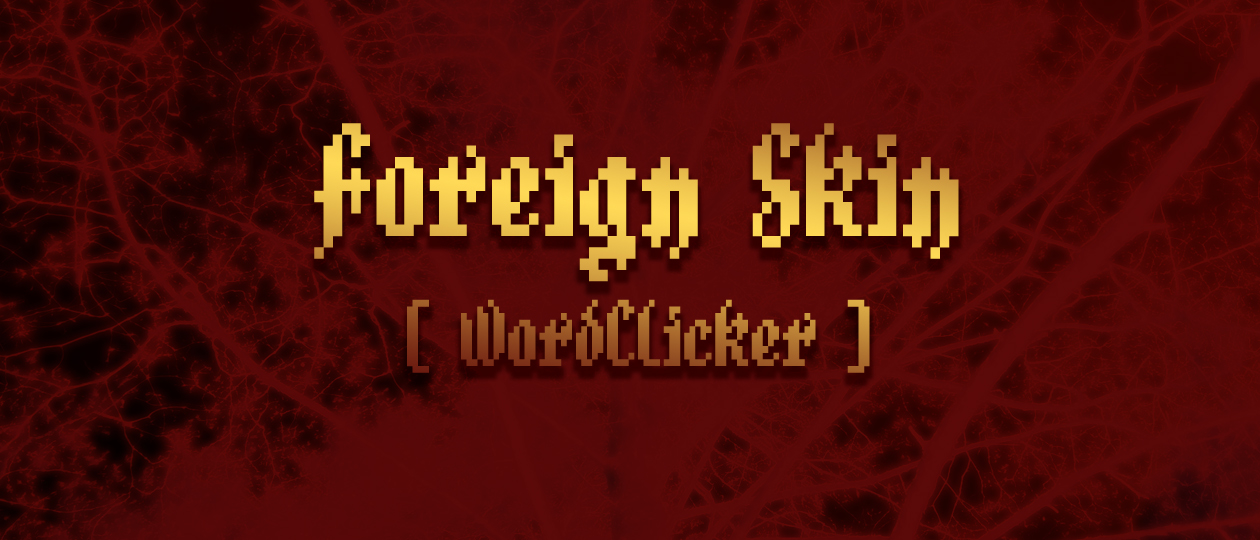 Foreign Skin (WordClicker)
Mac Version finally fixed.
---
I was finally able to get the game working on the Mac. The problem was, that the stories aren't packaged as normal assets and are loaded as normal text file from the folder "Stories" which has led to some access denied problems on the Mac.
I wasn't able to test the Max build myself before, so this wasn't really a quick fix. :(
Please redownload the Mac version and give it another try if you had problems with it before! Thanks!
You can also have a look at the story itself to check out the format and even add your own in the same folder.
Mac: Contents/Resources/Data/StreamingAssets/Stories

Win: WordClicker_Data/StreamingAssets/Stories

Get Foreign Skin (WordClicker)