MonsterMatch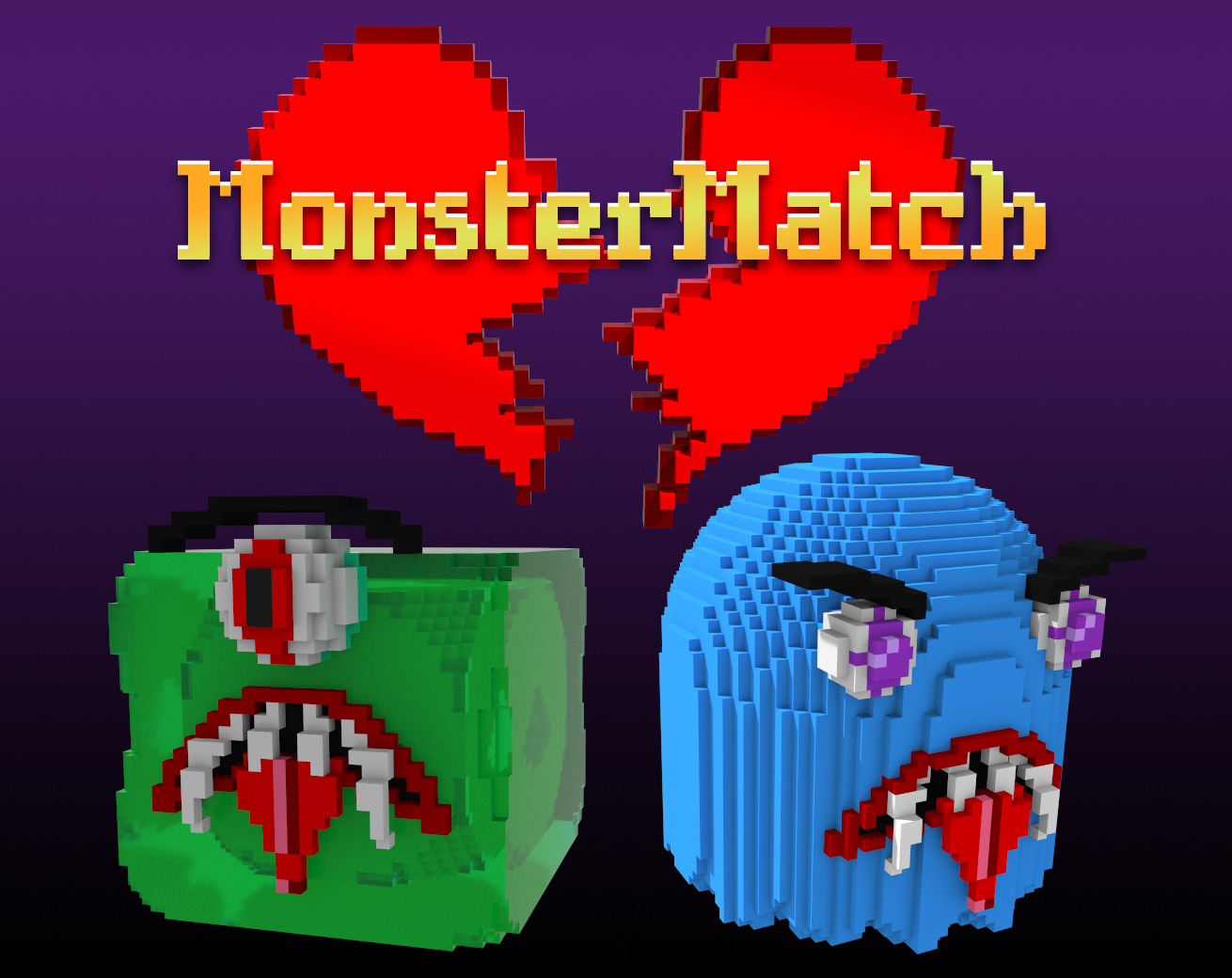 MonsterMatch
This game is my entry for the Weekly Game Jam 55 with the theme "Got a match?" and has been developed in the time from 30.07.2018 to 02.08.2018.
Initially I wanted to start with the ignition of a match and then zoom out to the level, but there was no more time.
I also wanted a variety of monsters with horns or bows for boys and girls in random pairings. But as I said: I ran out of time. I probably DO need an artist. :)
Story & Gameplay
You descend a dungeon in search for... you don't know. But there are monsters in your way that you cannot defeat. Probably you can make them less angry somehow. ;)
Credits

Font "Compass" by Eeve Somepx.
Music "Unwritten Return" by Kevin MacLeod

Licensed under Creative Commons: By Attribution 3.0 License

Other stuff by ScaniX.
For the best experience please download the standalone version!

Install instructions
Download, unzip and start MonsterMatch_DeadlineVersion.exe.